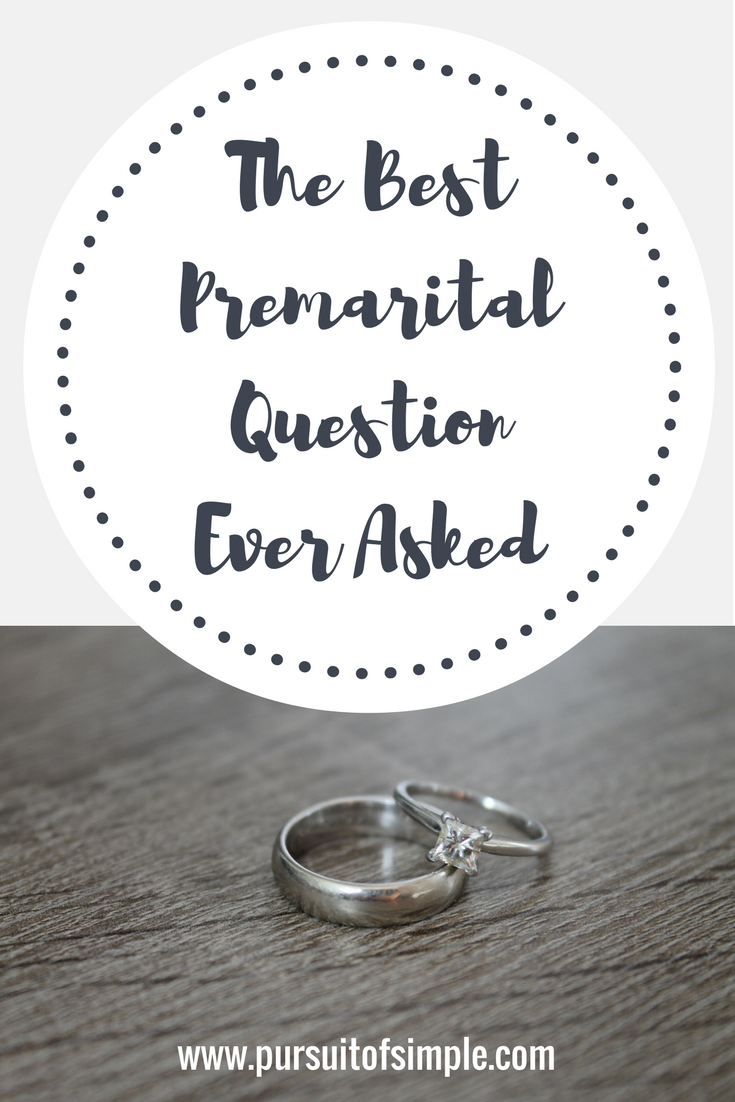 I know people say things like this all the time, but I really can't believe how fast the last ten years have flown by! My husband, Morgan, and I were so blessed to celebrate our tenth wedding anniversary this past June, and yes, we were in fact, only 12 when we got married! Just kidding of course, but I really do feel like a 22-year-old living in a thirty-something's body.
Since we were fairly young when we met, just 18 and 19 years old, I feel like we've really grown up together over the last decade or so. Our marriage is far from perfect, and we are both filled with flaws, but God has blessed our marriage tremendously through both the good times and the bad. We have always kept Christ at the center of our marriage and God's Holy Word as our foundation. Throughout our marriage journey, we have picked up so many "nuggets" of truth that have really helped guide us along and have kept us on a solid path.
And while I could go on and on about any one of those nuggets, I want to focus this post on just one particular question that was posed to us before we even walked the aisle and said "I do." This question, I believe, was the very best and most practical question we could have been asked prior to getting married.
When I reflect on our marriage relationship over these last ten years, I can't tell you how many times I have recalled this question that our pastor asked us in our premarital counseling. Before we even got started with our counseling sessions, the very first thing he asked each of us to do was to think about the one thing that drives us the craziest about the other person. In other words, what is that one thing about them that we absolutely detest and really wish they would change.
Since we had been dating for about three years, it was pretty easy to identify that one thing, and after we had that in our mind, he asked us the Very Best Premarital Question Ever. Are you ready for it? It's actually a very simple question.
He asked us, "If you knew that your fiancé was never going to change in this particular area of life, would you still be willing to get married? Would we be willing to stay committed to our marriage even if we were signing up for a lifetime of having to deal with that particular shortcoming that absolutely makes us want to pull our hairs out one by one?
Now I was a little thrown off by the question, not really expecting to begin premarital counseling this way, but I thoughtfully considered the question and soon realized that I loved and appreciated so many other things about my fiancé that I could certainly endure the frustration and stress of the "thing" I had identified.
Of course, this is much easier said than done, and while I was still willing to marry him even with this in mind, there was a little part of me that was secretly hoping, and maybe even expecting, that he would improve in this particular area.  And sadly, I think far too many people enter marriage in the exact same way.
Anyway, we survived premarital counseling and got married a few weeks later. When we returned home from our honeymoon, not surprisingly that thing I despised began to rear its ugly head. Not just once or twice, but again and again and again and, you get the point…
It absolutely annoyed and infuriated me every time I had to deal with it. I began to take it on as my own burden rather than letting my husband deal with it and reap his own consequences. And looking back I don't remember exactly when, but at some point that question that our pastor asked us began to pop in my head in those moments when I would get angry. I started to say to myself, "Nicole, you willingly signed up for this. This is nothing new. You knew this about him already, and you said you were willing to marry him anyway – the current version of him, not the version you were hoping he would become."
Unfortunately, I think so many people get married hoping, assuming, that their fiancé will surely change someday, but when you think about it, that's really not even fair. Would you want someone marrying you if you knew that they were secretly hoping and expecting you to change? That's a lot of pressure, and if I knew Morgan had a list of things he was waiting for me to change after our wedding, I think I'd feel pretty insecure about marrying him. I would certainly doubt his love and devotion to me, that's for sure. And if there's one thing most women struggle with within relationships, it's insecurity.
So if you're reading this as a married person, here's my challenge to you. Stop waiting for your spouse to change, and don't let your happiness hinge upon this weakness in their life. Focus instead on all of the things you love about them. What made you attracted to them in your early days of dating? You can't always change what comes into your mind, but you can certainly control what gets to hang out in there. Even when you don't feel like it, choose to find something good about your spouse to focus on. Build them up instead of tear them down.
And here's some food for thought…what might your spouse be wishing you would change? Marriage is a two-way street, and nobody is perfect. Instead of focusing on their weaknesses, consider improving on your own. For as frustrated as you might be with your spouse, they are quite likely feeling just as frustrated with you.
And now to the single and/or engaged person reading this post – consider this question. Really consider it and give it some thought. What do you truly despise about your fiancé (or boyfriend or girlfriend)? Is it a deal-breaker? Because if it's not, don't get married expecting them to change. Either you're in or you're out. If you're in, then you're going to get frustrated and angry at times, but being angry or frustrated isn't a reason to call off a marriage. Those are only emotions. Love is an action, and a strong marriage is a choice you make.
"Love is patient, love is kind. It does not envy, it does not boast, it is not proud. It does not dishonor others, it is not self-seeking, it is not easily angered, it keeps no record of wrongs. Love does not delight in evil but rejoices with the truth. It always protects, always trusts, always hopes, always perseveres."