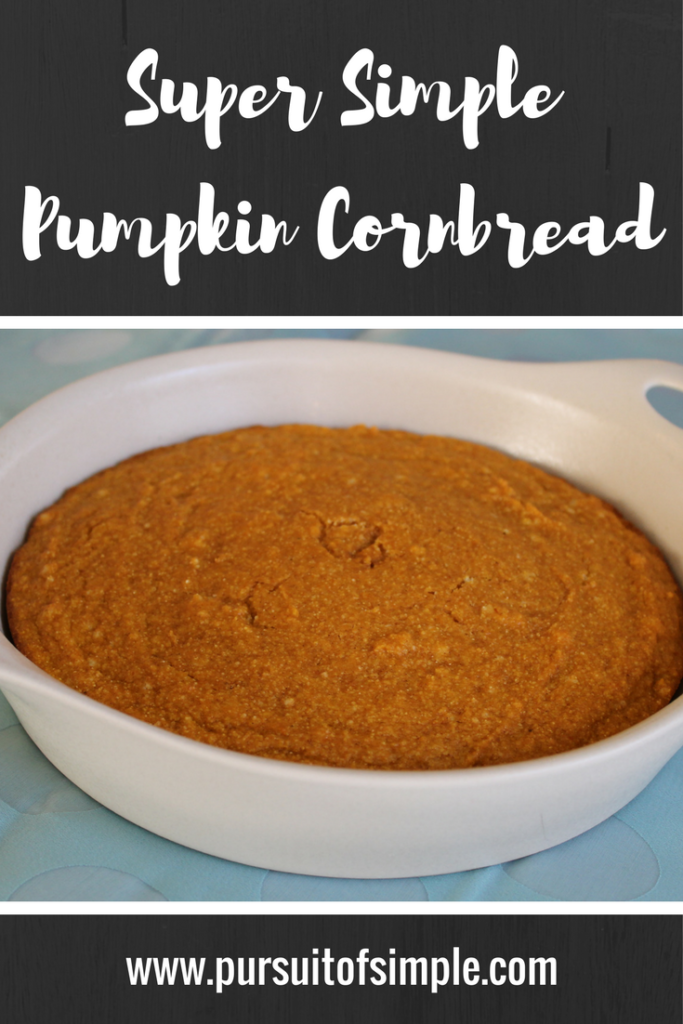 It's that time of year where pumpkin seems to be stealing the recipe spotlight wherever you look. So in keeping with the theme of the pumpkin craze, I'd like to share an over-the-top simple and delicious recipe for Pumpkin Cornbread. This recipe has been a family favorite at our house over the last few weeks, and my son Josh gets especially excited when we make it. I know he really loves this recipe because when he really likes a particular food, he'll make up songs and chants about it, which is what he does while we make the Pumpkin Cornbread together and watch it bake in the oven.
I say this recipe is beyond simple because it only requires a few ingredients, minimal prep, and only has to bake about 20 minutes. It's one of those things you can whip up last minute when you need another little side dish for your meal, and if that weren't good enough, it's absolutely delicious and moist. What more could you ask for?
You probably already have most of these ingredients on-hand. You will just need to keep a couple of boxes of cornbread and some canned pumpkin in your pantry, so you can make this at a moment's notice.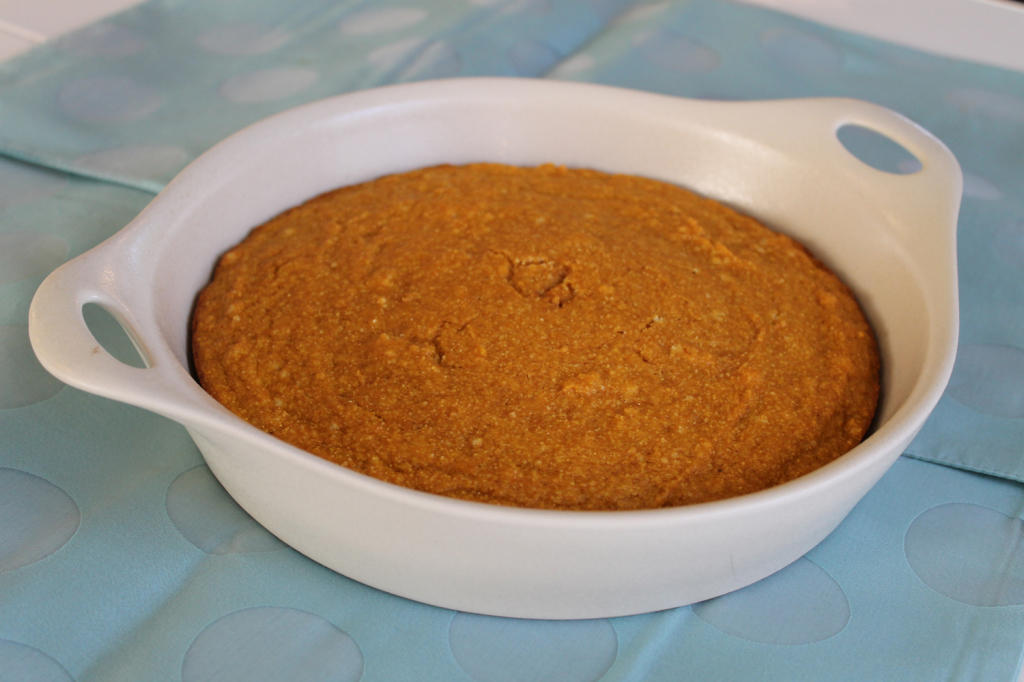 | | |
| --- | --- |
| | |
Preheat oven to 400 degrees.

Mix all the above ingredients in a bowl until the mixture is all one color. Be sure to check the bottom of the bowl because it is easy for some of the cornbread mix to clump and not mix with the pumpkin completely. They will appear as little yellow spots within the light orange mixture. Just keep going until you've got one consistent color of mix. And just like cornbread always is, the mixture will be slightly lumpy.

Pour into a greased 8X8 casserole dish or pie plate, and place it in the oven to bake. When I make regular cornbread, 15 minutes is usually enough, but with the added pumpkin to the mixture, it seems to take closer to 20 minutes. And since everyone's oven varies slightly, I'd suggest starting to watch it at 15 minutes.

Even though there is already honey in the cornbread as well as plenty of calories, I highly suggest spreading butter and drizzling honey on the warm pumpkin cornbread …but then again, I have a bit of a sweet tooth!
*You will have a lot of leftover pumpkin. I always save mine in the refrigerator because I end up making the recipe again before the pumpkin goes bad.
That's all there is to it. Enjoy, and let me know what you think!