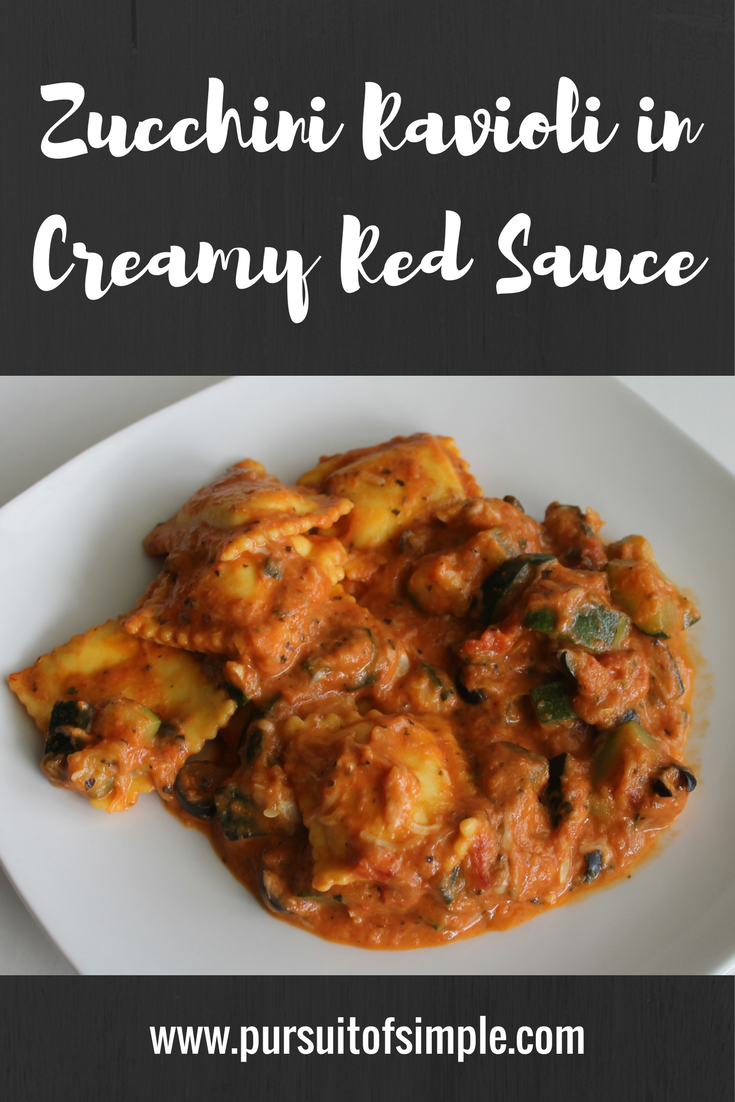 In my last post I shared 6 Tips for Finding Truly Simple Recipes, so I thought it fitting to follow that up with a very simple recipe, one that's perfect for a busy weeknight. However, let me give fair warning to the meat lovers out there – this happens to be a vegetarian meal, but don't let that stop you from trying it! It's delicious, easy, and pretty inexpensive too.
I should also point out that the downside of this recipe is that you do have to get several things dirty, which was one of the things I said to avoid when looking for simple recipes. However, I think it's acceptable to break that rule when you're making a one-pan type of meal like this one.
And since I like to keep things simple around here, I'll stop talking about the recipe and just get down to business. I hope you like it as much as we do at our house!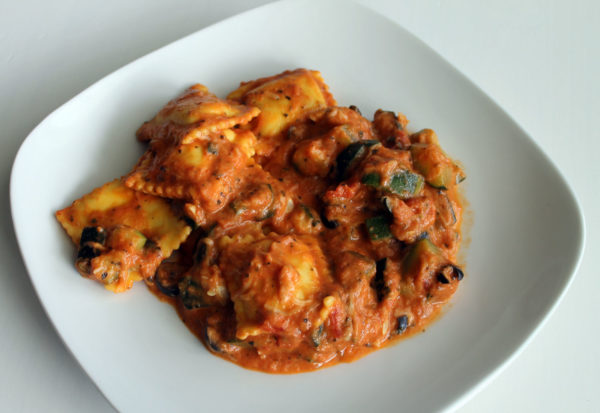 | | |
| --- | --- |
| | |
Cut your zucchini into small, bite-size pieces. We have a toddler at our house, so it's more efficient to cut it small to begin with rather than have to cut it up again later. Also, it seems to cook better when the pieces are smaller.

Boil water in a large pot, and prepare ravioli according to the directions on the package. If the ravioli finishes cooking before your zucchini, just stir in a tablespoon of olive oil to prevent them from sticking to one another.

Get a large saucepan out, and add the olive oil. Turn to medium heat, and add your zucchini. Add the garlic powder, basil, and onion powder, and stir well. Sauté to desired tenderness.

Once you're finished cooking the zucchini, add the pasta sauce, heavy whipping cream, and olives. Heat until warmed through. Combine the zucchini mixture with the ravioli in the large pot. Add the parmesan, and stir well.
If you have enough time and you like mushrooms, you can slice up some fresh mushrooms and sauté those along with the zucchini. They don't need as much time as the zucchini though, so add them about halfway through.