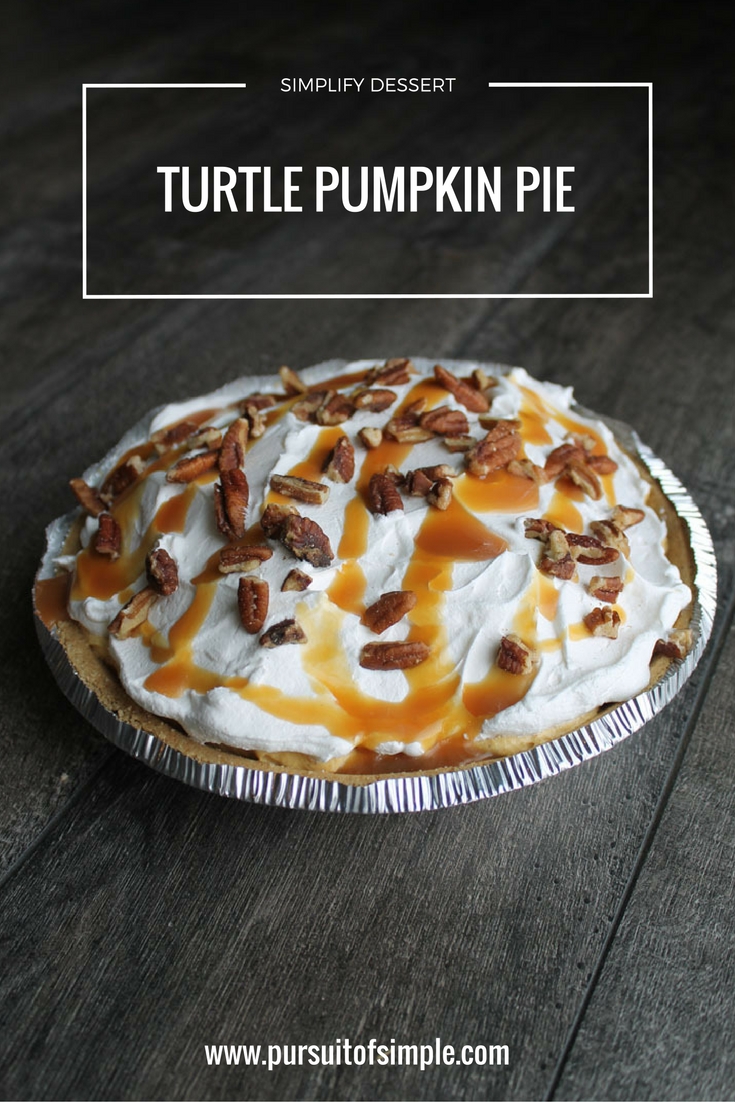 With Thanksgiving just around the corner, I thought I'd share an incredibly simple and incredibly delicious spin off of traditional pumpkin pie. Now don't get me wrong – I absolutely LOVE traditional pumpkin pie, but this recipe is a little less dense, a lot more creamy, and it is SO EASY! Like over-the-top, easy peasy, couldn't-be-much-simpler kind of easy. So, if you know you're going to be overwhelmed this year preparing a turkey and endless sides, take some pressure off yourself and simplify dessert with a pie recipe like this one.
The first time I made this pie was probably seven or eight years ago. I had torn the recipe out of a magazine because I thought it sounded yummy and easy (which is kind of the theme around here in case you haven't noticed!) My husband and I were visiting my dad, and I had brought the pie along for dessert.
After dinner my husband had a small piece (he's not a big pumpkin fan), I had my oversized piece, and my dad thoroughly enjoyed his piece of pie, as evidenced by how much he kept talking about how good it was. The next morning I couldn't find the pie. It was completely gone. Nowhere to be found.
Now I'm not one to point fingers, but…
Anyway…the point is that it's really good. The original recipe came from KRAFT, and one thing I have discovered through many years of cooking is that the "makers know best." What I mean is that every time I have ever tried a recipe promoted by the manufacturer of one of the ingredients (in this case, Cool Whip), I have never been disappointed.
See below for the recipe, and I really hope you will give it a try this year. In fact, here's my challenge to you — Try to spend more time enjoying this pie with your family than preparing it in the kitchen.  Oh, and one last thing – since you will have leftover pumpkin, try using it for Pumpkin Cornbread to round out your Thanksgiving meal!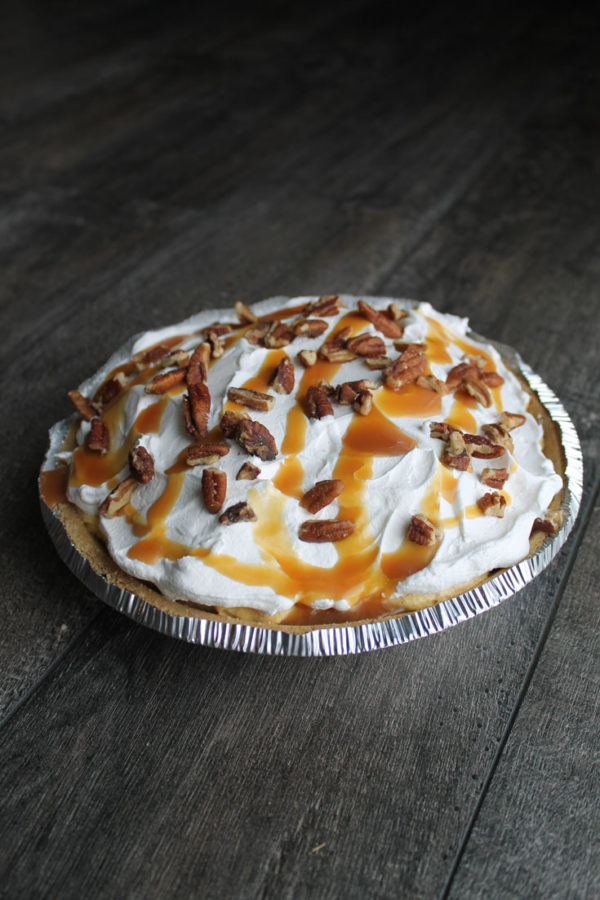 | | |
| --- | --- |
| | |
Drizzle ¼ cup caramel topping into the crust and sprinkle with ½ cup of pecans (or nuts of your choice).

Beat pudding mixes, milk, pumpkin, and spices with whisk until blended. Spoon into crust.

Refrigerate at least one hour, and the longer the better. Top with remaining Cool Whip, caramel topping, and nuts just before serving.