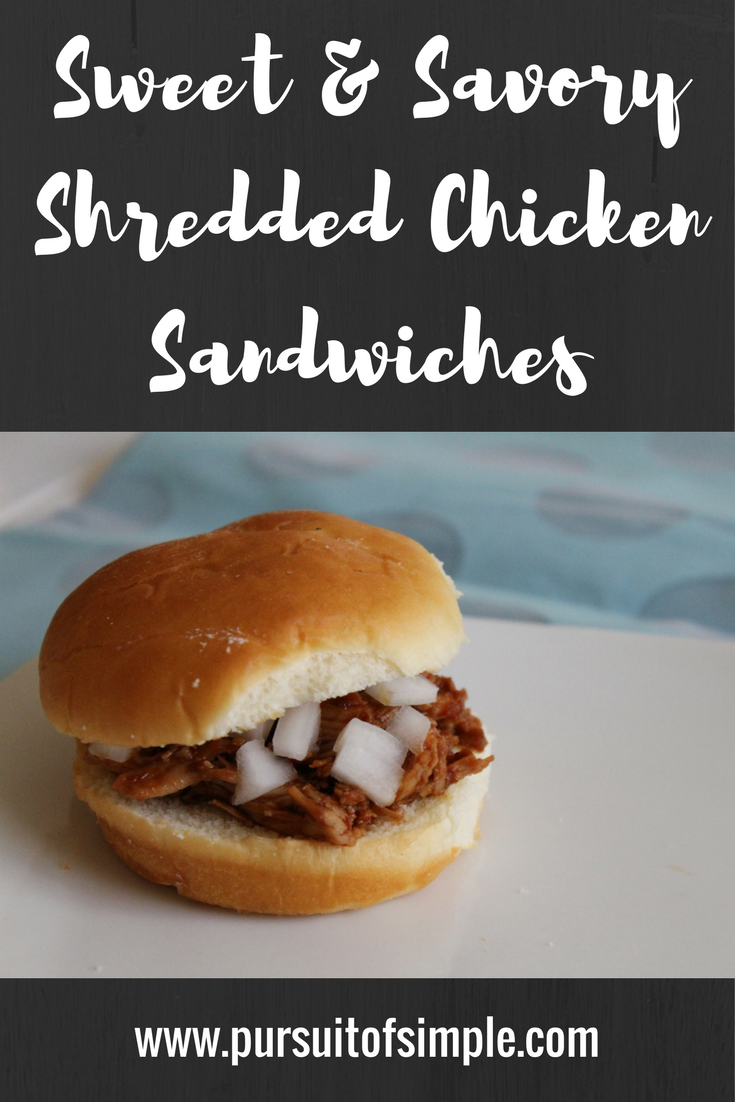 As the holidays approach and your time becomes even more limited than it already is, who doesn't love an easy slow cooker recipe that is warm and waiting for you when you get home from hours of errand-running?! I mean, who really wants to cook dinner when they're exhausted, hungry, and cranky from shopping and standing in line all day? I love to walk in the door and smell the tantalizing aroma of a recipe that's been cooking all day because the best part about it is knowing that dinner is already done, and now I can finally get off my feet and relax!
Not only will this recipe save you time in the kitchen, but it will likely be a kid-pleaser entrée as well. As an added bonus, you probably have most of the ingredients on hand already, so without any further delay, here's what you need for these Sweet & Savory Shredded Chicken Sandwiches.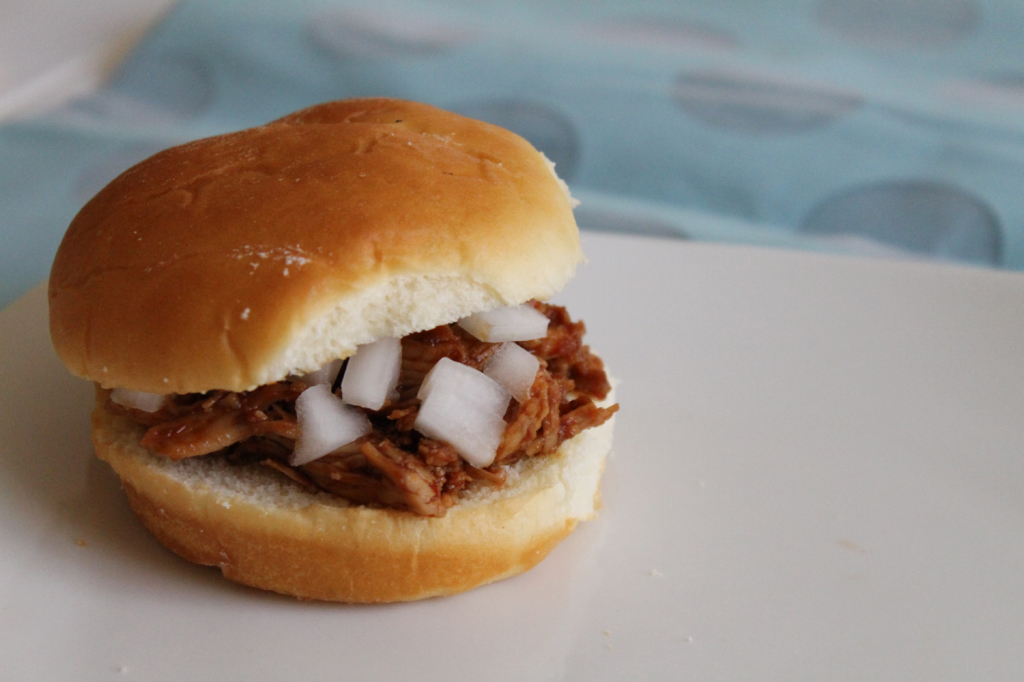 | | |
| --- | --- |
| | |
Trim and prepare your chicken breasts, and place in the bottom of the slow cooker.

Mix the chili sauce, ketchup, brown sugar, honey, minced garlic, and soy sauce in a bowl.

Pour the mixture over the chicken and stir. Cook on high for about 4 hours or until chicken is done.

Remove the chicken to shred, and then return to crock pot. Allow to cook another 30-60 minutes, so the chicken has a chance to really take on the flavor of the sauce.

I suggest serving these on King's Hawaiian buns and adding some sliced onions on top. The sweet flavor of the chicken pairs really well with a sweeter-type of bun.
That's all there is to it! To round out your meal (the easy way), consider buying some frozen sweet potato fries to bake in the oven. I find that the fries make a really great side dish, and kids usually love them too. Enjoy the recipe, as well as all the time you didn't spend in the kitchen preparing dinner!