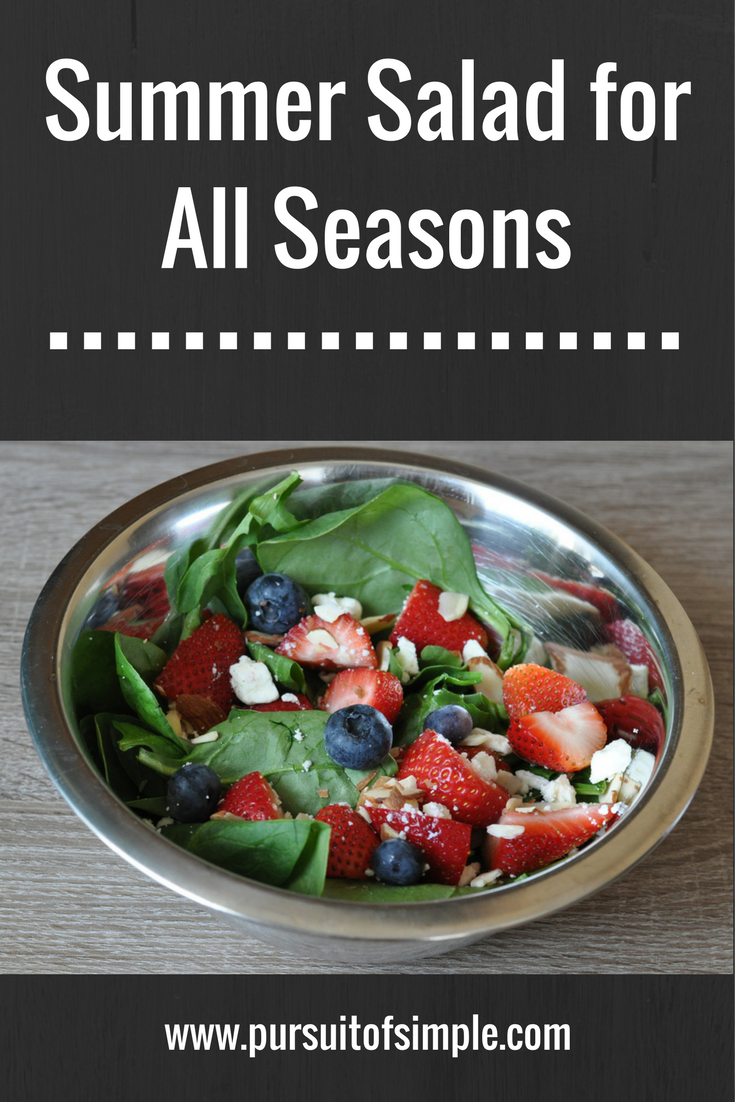 I thought I should share one of my absolute favorite salad recipes that is light and refreshing and makes a great side dish or lunch option.  Though it is probably considered a summer salad, it is a year-round  favorite of mine at my house! I got the original inspiration for this salad years ago in a store magazine from HEB, which is the grocery store where I faithfully shopped when I lived in Texas.
This salad is easy to make, doesn't require that many ingredients, and it is delicious! I make this for lunch all the time, but it's also one of those recipes that is perfect for bringing to a summer picnic or potluck.
The recipe below yields 6-8 servings, but I have included in the notes the approximate amounts that I use when I make an individual-size portion for lunch. Of course, you can adjust it to your personal preferences. I love blueberries, so my salad is sometimes heavy on the blue!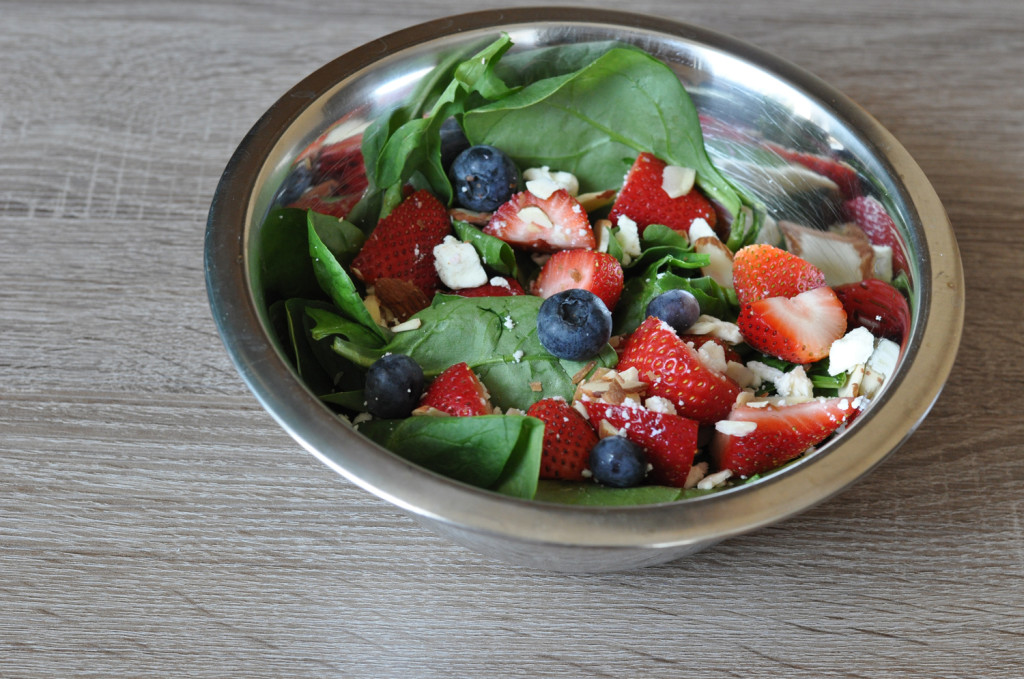 | | |
| --- | --- |
| | |
If you are going to serve the salad immediately, simply mix all the ingredients and toss.

If you plan to store it in the refrigerator, mix only the berries and dressing. Then, just before serving, add the feta, almonds, and greens, and toss to coat evenly.
Adjustments for Individual Portion Size:
4-5 medium strawberries
1/3 cup fresh bluberries
Blush Wine Vinaigrette dressing to taste
1 1/2 tablespoons feta cheese crumbles
1/8 cup sliced almonds
3 cups spinach & arugula or greens of your choice