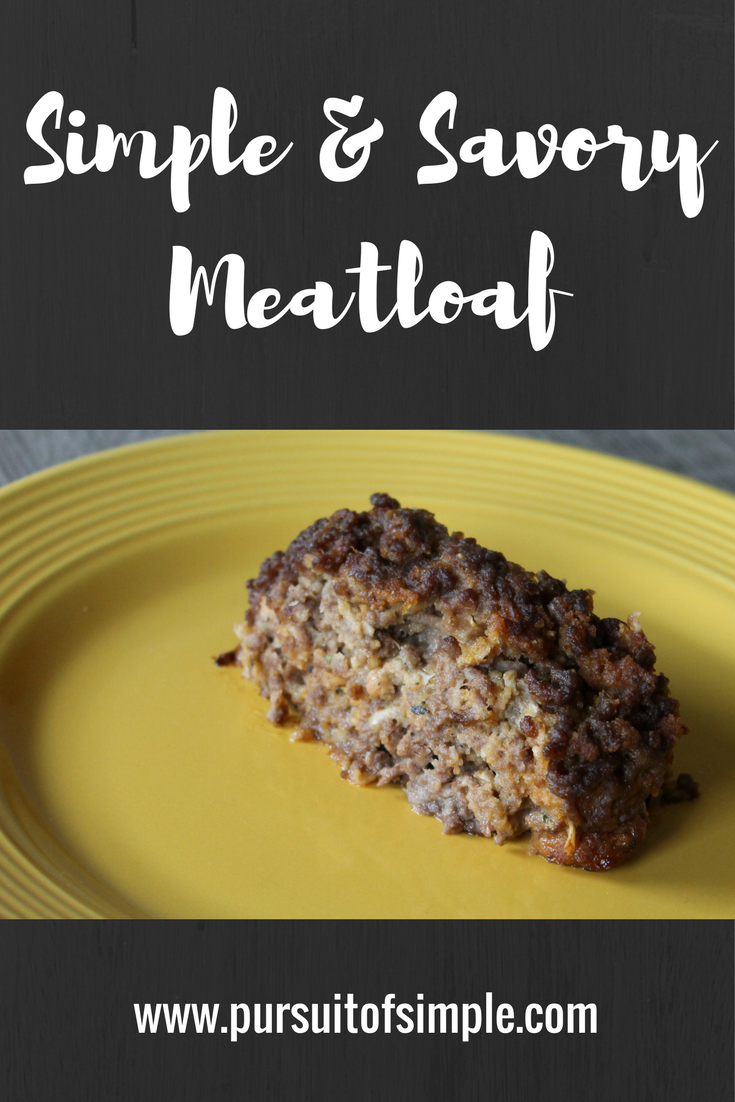 "Man, that meatloaf looks delicious!" said no one on the planet, ever. I don't know about you, but I have never seen a picture of meatloaf in a menu that made me want to order it based on appearance alone.  Let's face it, meatloaf barely looks edible, let alone like something you would choose to eat. And if its appearance wasn't bad enough, how many school cafeterias have further tarnished its reputation and permanently scarred countless children with their mass produced versions of meatloaf? Yuck. But as the old adage goes, you should never judge a book by its cover. If you think you hate meatloaf because you had bad experiences with it in the past (ahem, like my husband), be willing to give it another shot.
Why, you might ask? Because it actually can taste good, and even better than that, it is seriously easy to make (which is probably why it got so popular in the first place). Basically, you just throw all the ingredients in a bowl, mix it up really well, make a loaf out of it, and bake it. Yep, it's that easy.
So without any further ado, allow me to share my go-to meatloaf recipe. Super simple, quick to prepare, and tastes wonderful –it's always a homerun at my house. Even my husband, who absolutely despised meatloaf as a kid, loves this recipe, as well as my finicky 5-year old son and 15-month-old daughter. My little girl literally inhales it. (As in, she barely even chews it and can't get it down her throat fast enough.)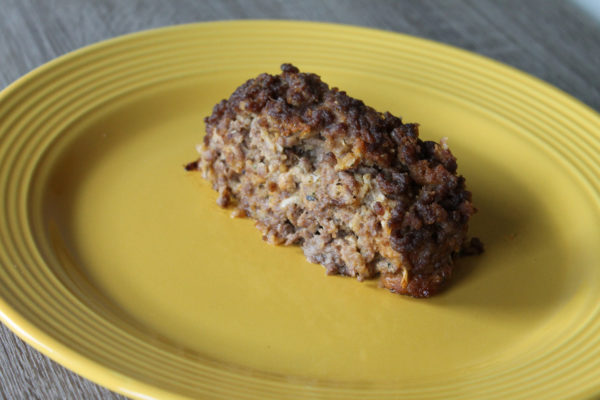 Optional Glaze or Dipping Sauce
Preheat oven to 350 degrees.

Mix the onion soup mix, bread crumbs, eggs, water, ketchup, and Worcestershire sauce together to form a thick sauce. Then add the ground beef, and continue to mix well, so that it is fairly uniform throughout.

Using your hands, shape into a loaf in a large baking pan.

Make the glaze (directions above), and then drizzle generously over the top of the loaf, or you can bake without it, and drizzle the glaze just before serving or even use it as a dip for your meatloaf.

Bake for about an hour or until done in the center (160 degrees for beef).