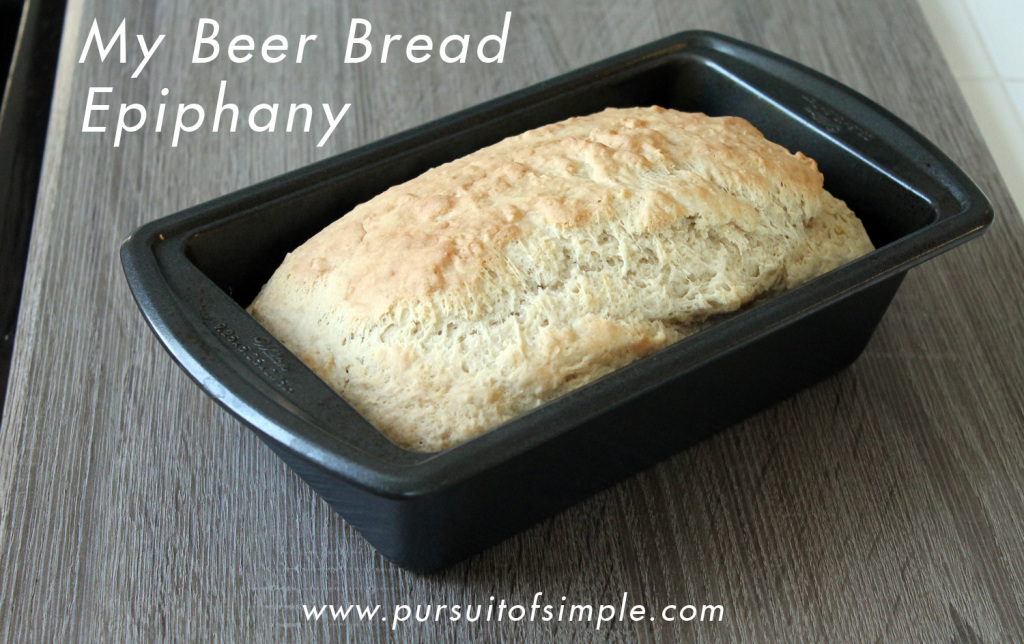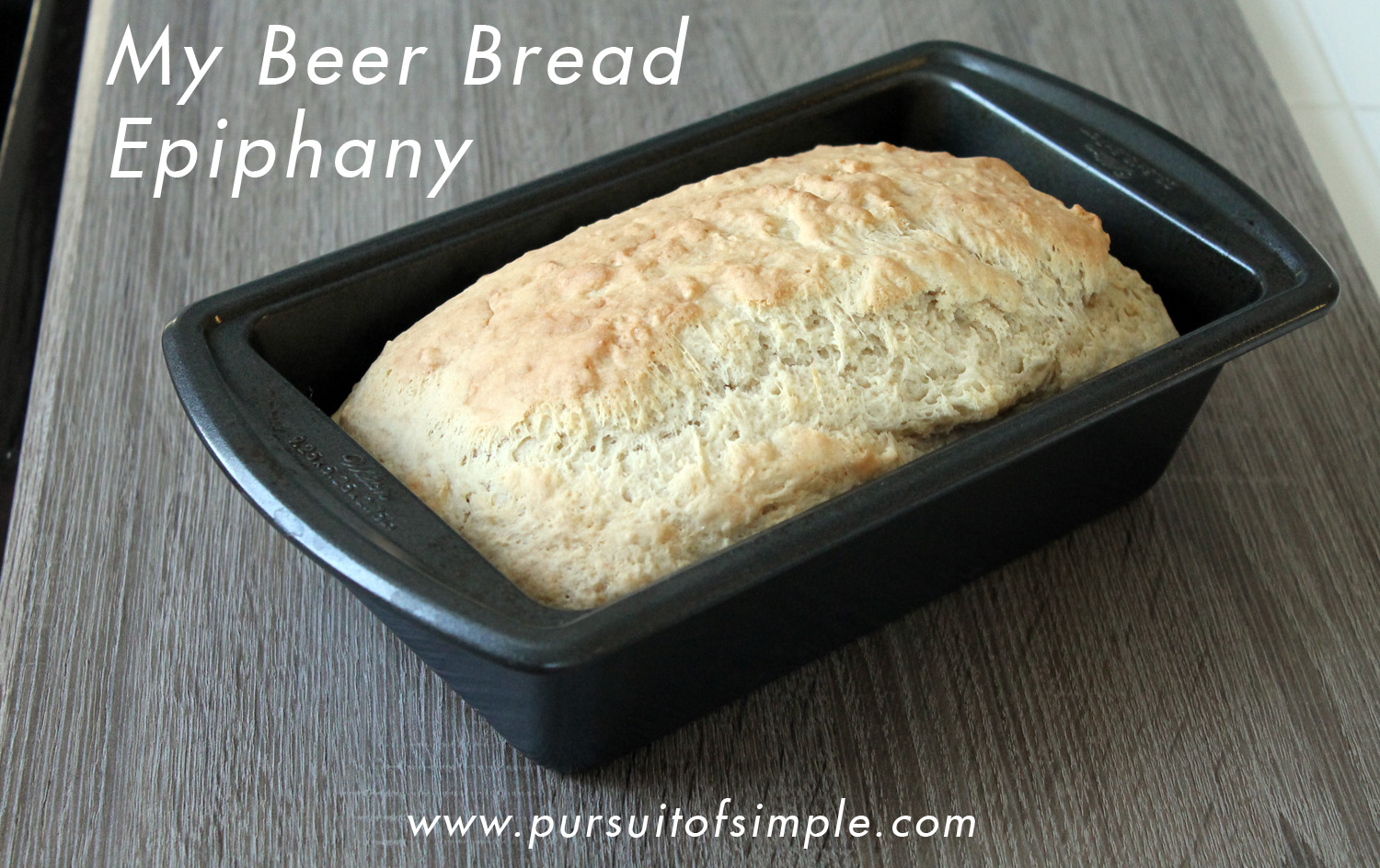 I have loved beer bread for as long as I can remember, but up until a few months ago, I had never tried to make a loaf myself. I was shocked when I found out how simple it was to make and how few ingredients it called for. Truth be told, I was actually a little mad when I realized how many years I've gone without knowing how ridiculously easy it was to make one of my favorite foods!
And since I'm passionate about all things 'simple,' this recipe has my name written all over it. I want to share it with everyone I know just in case there is anyone else out there like me whose eyes have been previously blinded to this beautiful "culinary" truth. (And let's just use that term loosely…)
Anyway…I did a quick search on the internet for easy beer bread recipes, and wouldn't you know that the second recipe that popped up was called Tastefully Simple Beer Bread. This recipe happened to be on the AllRecipes.com website, which I use quite a bit. So with a name like that, of course I clicked on it.  It only called for four ingredients, and the steps sounded incredibly easy, so I gave it a shot. It came out wonderfully, and I have probably made this beer bread at least eight times since then. Every time it comes out delicious, and every time I never cease to be amazed at how easy and quick it is to prepare. It does take close to an hour to bake, but it only takes about 12 minutes to get it ready to go into the oven.  So if you are a beer bread lover like me, allow me to enlighten you with this over-the-top simple recipe.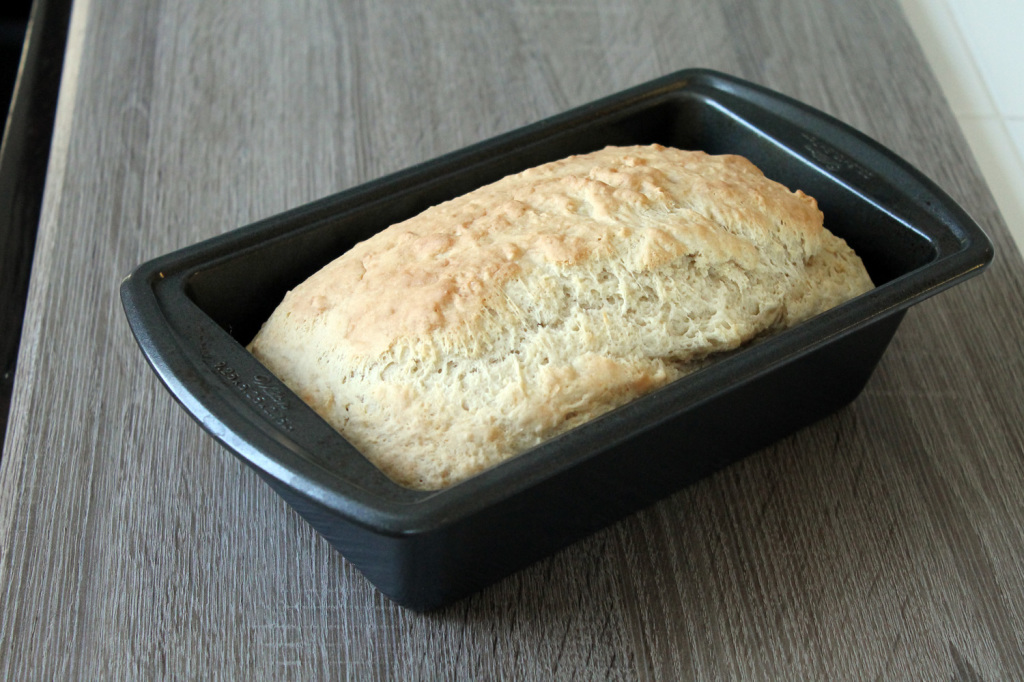 | | |
| --- | --- |
| | |
Preheat your oven to 350 degrees, and grease your bread pan.

While your oven is heating up, mix the flour and sugar in a bowl. Pour the beer into a separate, large bowl. Then carefully pour the flour mixture into the beer, and stir until the mixture is moist. It should be pretty thick and have a bit of a "sticky" consistency.

Pour the mixture into your prepared bread pan, and place in the oven. Allow to bake for about 45 minutes.

While the bread is still a little warm, I suggest serving it with some butter on top, and if you're feeling especially indulgent, drizzle some honey over the butter. (The original recipe has instructions for drizzling butter on top for the last bit of cooking time. I took this step out just to simplify the recipe, and I think the bread still tastes delicious even without this extra step.)
See what I mean? Seriously simple, just the way I like it…and absolutely delicious!