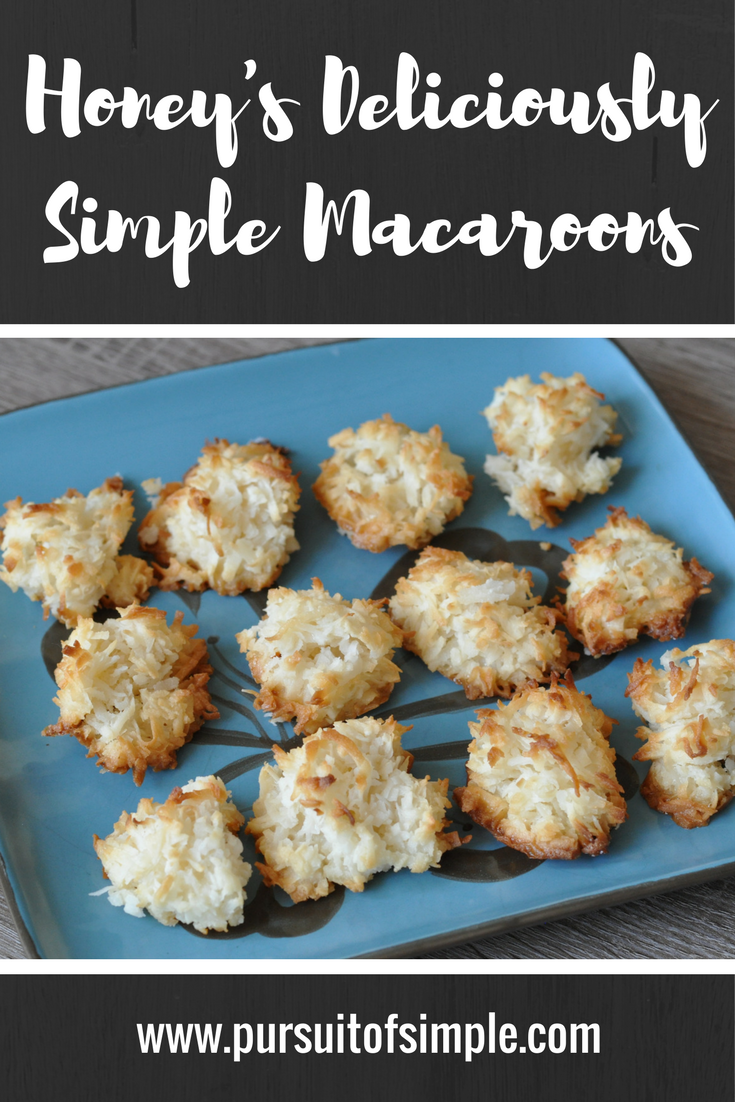 With a bag of coconut, a can of condensed milk, and some vanilla, you have all you need for quite possibly, the easiest macaroon recipe ever.  My grandmother, "Honey", passed this recipe down to me years ago, and for whatever reason, I just made it recently for the first time. It was beyond simple to make and really didn't take very long either, so it is exactly the kind of recipe I love!  So without further ado, allow me to share…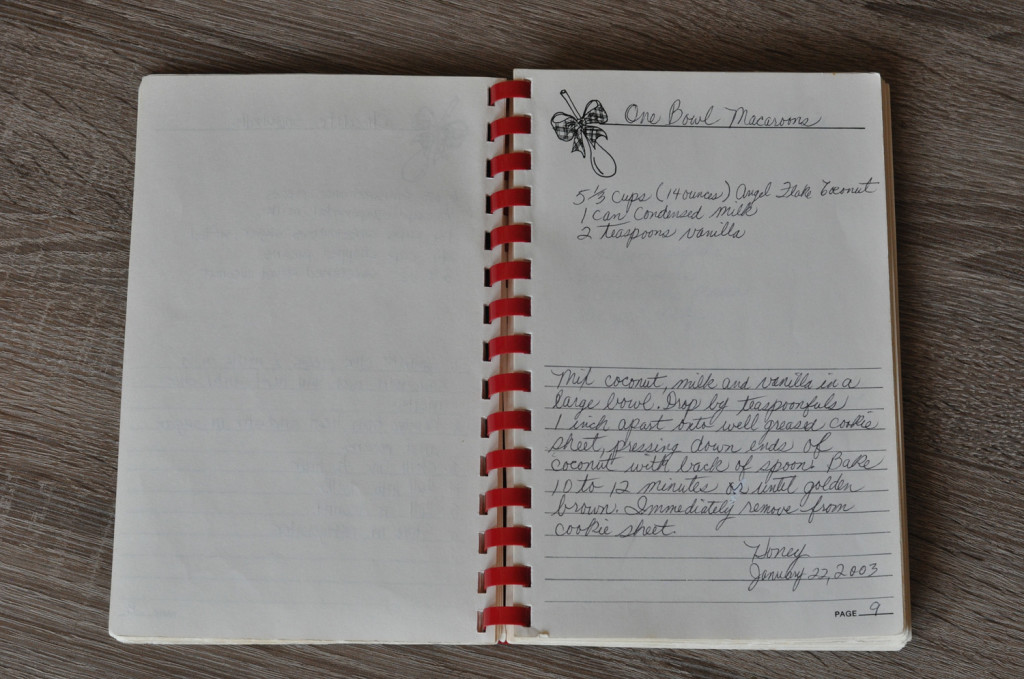 | | |
| --- | --- |
| | |
Preheat your oven to 350 degrees.

In a bowl, mix the condensed milk, coconut, and vanilla.

Drop spoonfuls of the mixture onto a well-greased cookie sheet about one inch apart. Use the back of the spoon to press down the flakes of coconut (otherwise, the pieces sticking up will brown too quickly before the macaroons are finished baking).

My grandmother's recipe said to bake for 10 to 12 minutes until golden brown, but I found that mine needed much longer, closer to 15-18 minutes. Depending on your oven and how dark you want them, I'd suggest starting to watch them at 10 minutes.

Immediately remove from cookie sheet and allow to cool completely.