What is Pursuit of Simple All About?
To put it simply, I love to simplify anything and everything I possibly can, so I'm able to spend more time enjoying my life rather than just surviving it. I truly believe life is better simplified, and subsequently, I find myself on a constant pursuit of simple every day. Through organization, time efficiency, simple recipes, and even my lifestyle and way of thinking, it's my passion to create margin in my life and to prevent as much unnecessary chaos as possible.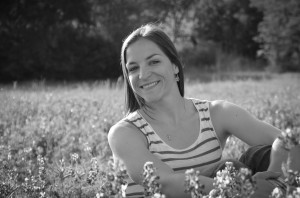 We live in a world where our To-Do list is never done, the day is never long enough, and we exist in constant exhaustion. This leaves us with very little time or energy left over for the things in our life that really matter most. It is my hope that this blog will serve as a resource, an inspiration, and an encouragement for you to begin to pursue simple too.
A little disclaimer…Although I blog with this theme in mind, let me be the first to admit that I am a work in progress. That is why it is a pursuit of simple – something I am constantly in search of and have not yet fully attained. I am passionate about simplifying everyday life, and I love to write and encourage others, but my house is probably not as clean and organized as you'd think it would be, and I am not always as efficient with my time as I should be. However, I will continue to pursue simple every day, and I hope you will join me on this journey.
A Little More About Me
I am Nicole Priolo. I'm a stay-at-home mom who has the pleasure of getting to be Morgan's wife and Josh and Bella's mommy. I'm a Texas girl, born and raised, but at the age of 30, was uprooted and moved north, way north, to Minnesota. As a good family friend once put it, we went from "the frying pan to the freezer!" She couldn't have stated it any better, seeing as though our first winter here was a brutal one, even by Minnesota standards.
I journey through this life with Jesus as my leader, and I will often blog about spiritual truths I am discovering in God's Word and in my life. In Jesus I find true, abundant, and purposeful life, and I hope to encourage others with His love as well.