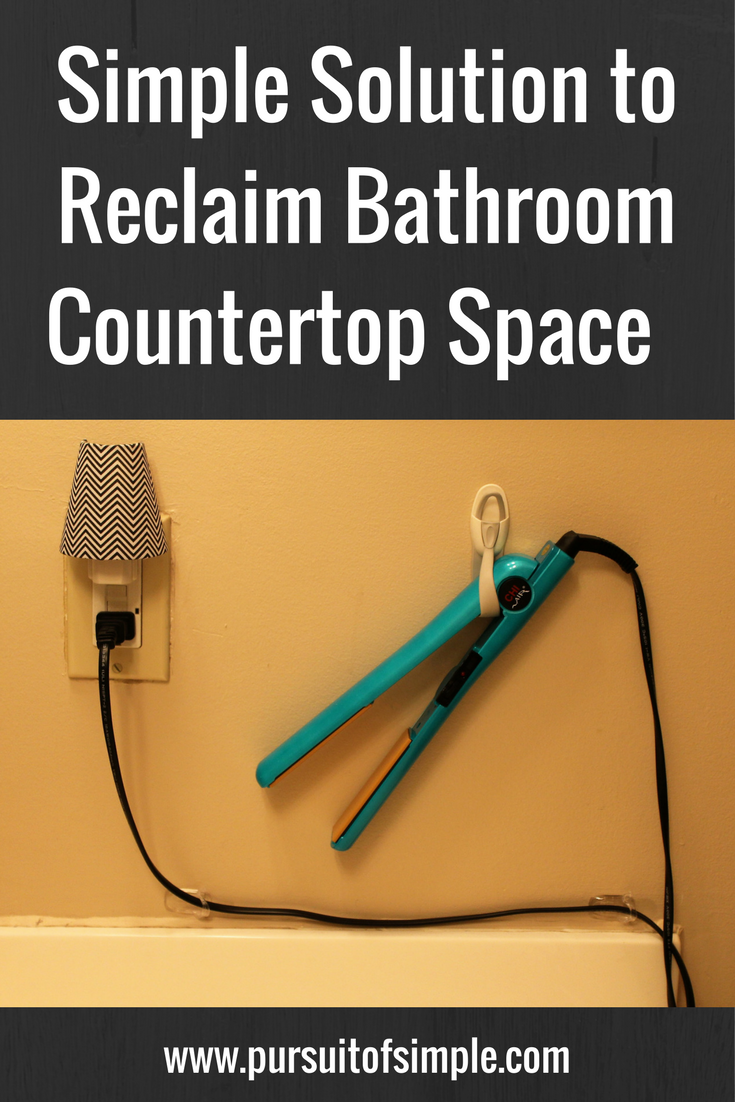 So I used to have this love-hate relationship going on with my flat iron – absolutely loved that I could effortlessly straighten my hair, but absolutely hated that it would clutter my countertop and present a safety hazard until it finished cooling off.
I found myself constantly annoyed at its presence on my bathroom countertop because I was usually long gone from my bathroom by the time it cooled off, and by the time I would return, it would seem so pointless to put it away since I would soon need to use it again. And so began a vicious cycle.
The cord was also becoming a bit of a nuisance. I don't know if it's just my flat iron or if all of them are like this, but the cord seems to be exceedingly long, which makes for more clutter on the countertop. Not to mention, it was a huge safety concern since my 3-year-old was sharing our bathroom at the time. I could just picture him, intentionally or not, getting caught up in the cord and pulling the blazing hot flat iron off the countertop and onto himself.
So needless to say, I was looking for a solution. I had seen those mesh containers that are intended to store your hairdryers, flat irons, and other similar products, but I really didn't want to give up any more valuable countertop space than I already had, so I needed a different solution. I wanted something that would get the flat iron off the counter, keep it easily accessible, and allow it a safe way to cool. It seemed a tall order, but my husband had a great idea that not only solved the problem but also ended up being cheaper than those mesh containers.
Let me introduce you to 3M Command™ Cord Bundlers if you haven't already met. Cord bundlers? Actually yes, but not for the cord. We mounted the cord bundler to the wall and then suspended the flat iron by threading the plastic loop through the top part of the handle (where it makes a "V") and letting it hang upside down. (See picture for reference.) This gets it off the countertop, but it remains convenient, and it can hang there while it is warming up or cooling off. It also put it out of my son's reach, which gave me even greater peace of mind.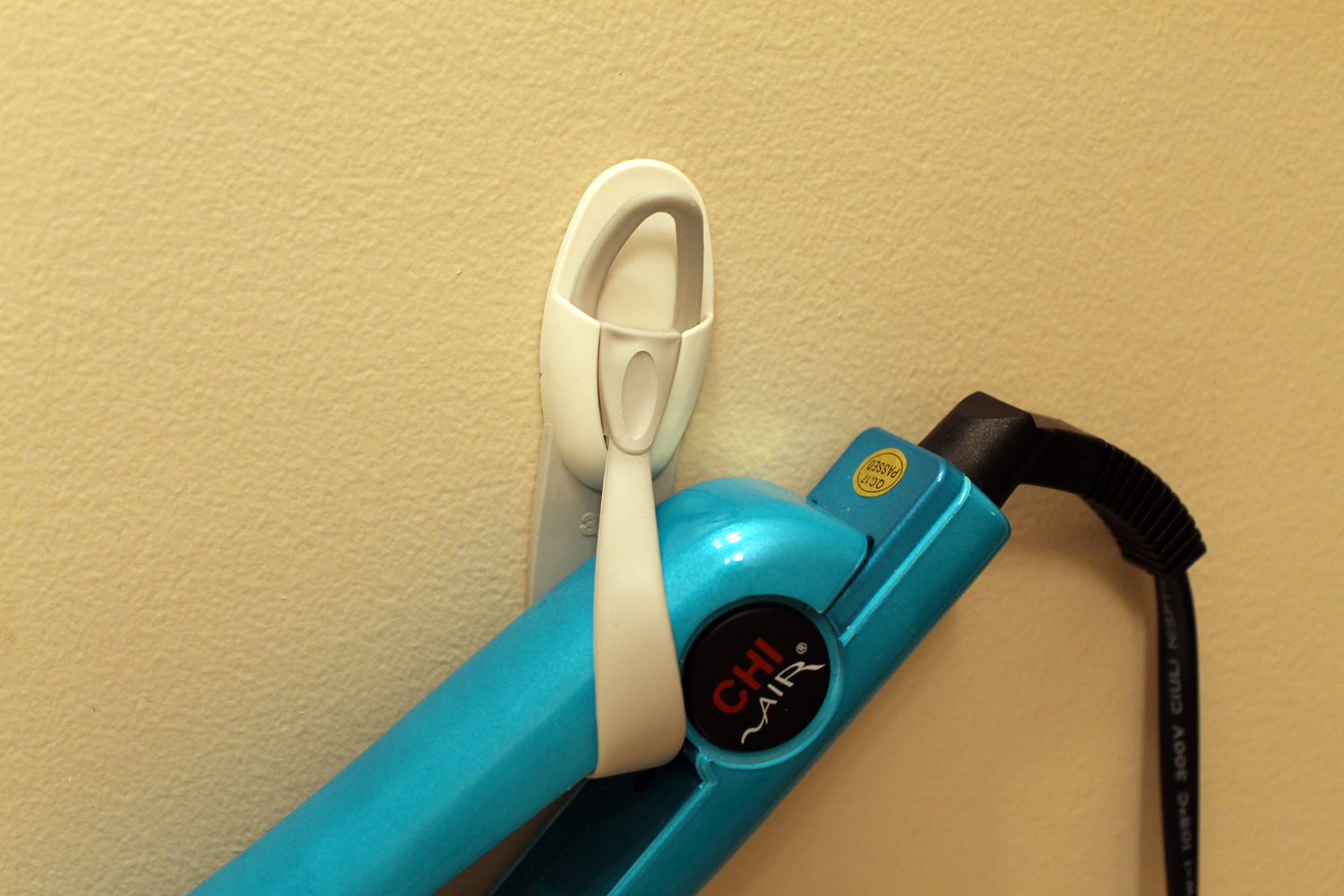 Just suspending it alone made the cord more manageable, but if you want to go one extra step, you can mount a couple of the 3M Command™ Clear Medium Cord Clips and thread your cord through those to really help get the cord out of the way and off the bathroom countertop.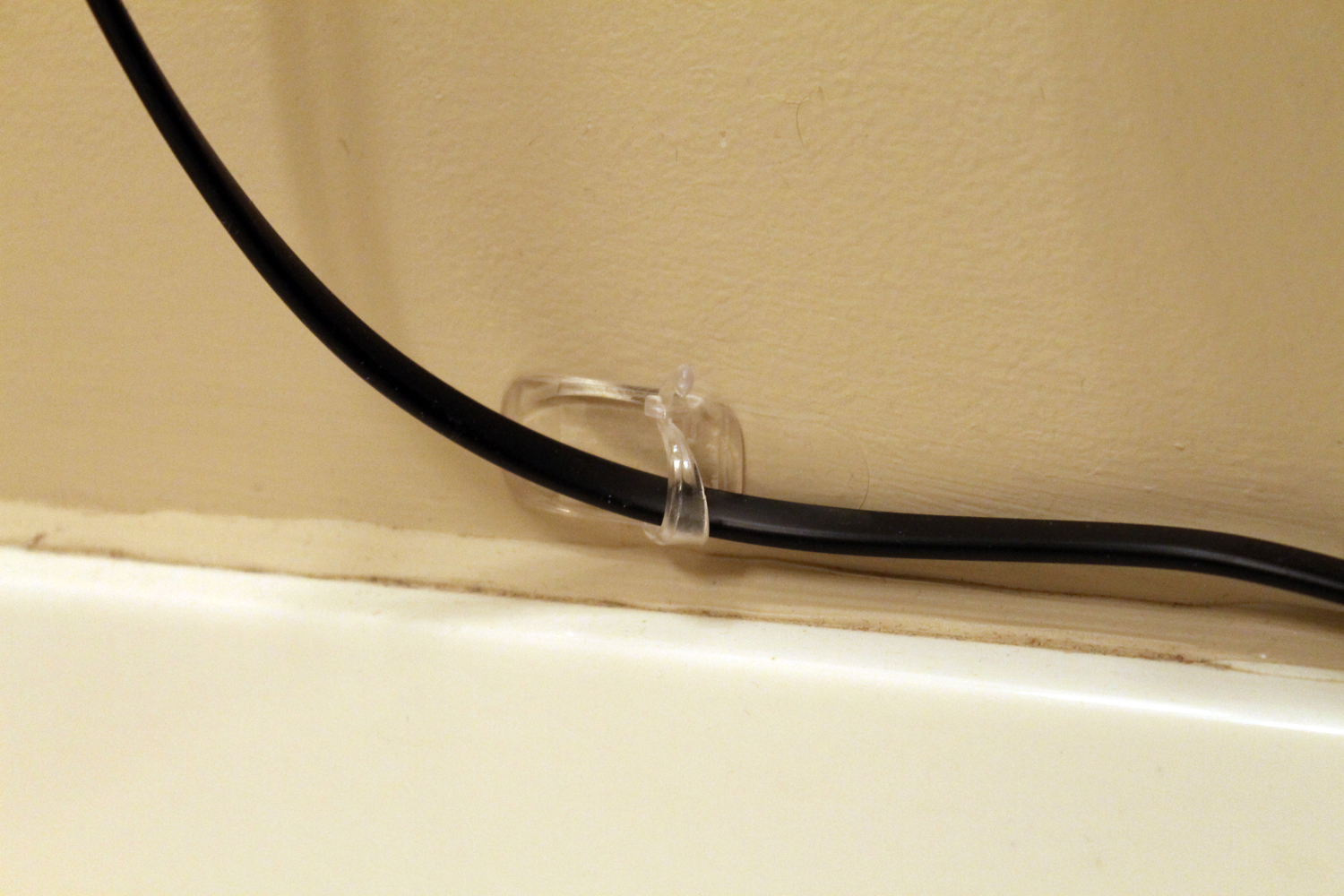 Suggestions/Basic Instructions
Mark on your wall where you want to mount your flat iron by threading the loop through the "V" and positioning it right where you want it. Make sure to clean the surface with isopropyl alcohol before mounting. Then follow the rest of the mounting instructions on the package, which are clear and very user friendly, and you're all set. No more love-hate relationship with your flat iron!