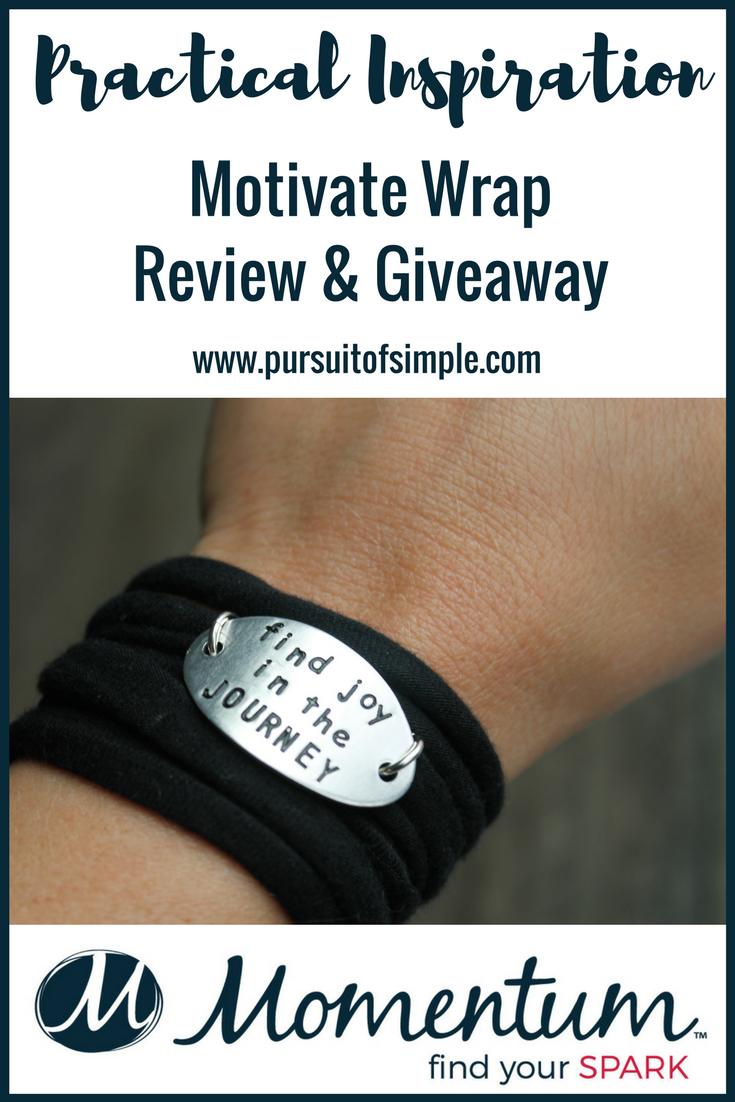 While this is an objective product review for Momentum Motivate Wraps, it may appear as if I'm trying to earn a commission instead. Why? Because I truly love them that much! There are so many reasons to be excited about these wraps, but I will try my best to be informative, rather than persuasive, and let you make that decision for yourself. However, I have been wearing my wraps (I have three) for about three years now, and I love them just as much today as the day I received my first one.
The name Momentum may sound familiar if you have been following my blog over the last several months. I previously did a review and giveaway for SPARKlets, which are also awesome. But for now, let's get back to the Motivate Wraps, and stick around until the end for info on the giveaway.
In a nut shell, they are sporty yet stylish, practical, comfortable, affordable, and inspirational. Not sure what else you could ask for all in one product, but if you need more specifics, keep on reading! 😉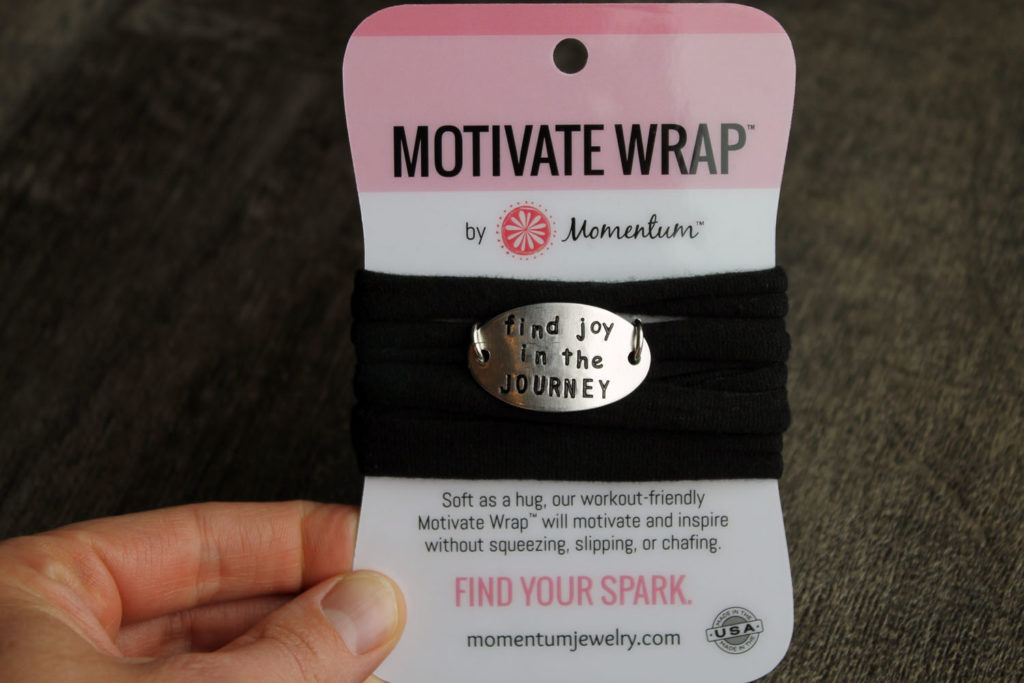 Prior to discovering Motivate Wraps, I never wore any jewelry when I worked out because I am one of those people who is completely drenched in sweat by the end of the workout – not exactly a good thing when you're wearing jewelry. Not only that, most types of jewelry are not conducive for working out anyway because they are uncomfortable or they get in the way. Until now.
The Motivate Wraps feature a soft, flexible fabric band that won't rub, squeeze, slip, or chafe. Because you can wrap it around your wrist as many times as necessary, they fit any size wrist, making them a very practical gift option. And if you sweat all over it during your workouts, no problem, the bands are hand-washable, and the lightweight aluminum pendants won't tarnish. The only downside to these wraps is that an indecisive person like me may have trouble deciding what color, style, and saying to order. But even that's not too big of a problem because you can order additional wrap colors and swap out the pendant!
Pendants are available in three different styles – Oval, Rectangle, and Copper. With 14 colors and more than 20 inspirational sayings (depending on the pendant style) to choose from, you can truly select a wrap that fits you just right. And if you still want to customize it even more, you can order a Custom Motivate Wrap for a few extra dollars. The Oval and Rectangle Wraps are $18.99, and the Copper Wrap is $20.99. You can purchase a Motivate Wrap through the Momentum website for a very reasonable shipping fee, or you can use the Store Locator to see if there is a retail location near you.
Now that you have a better idea of what these wraps are like, let me tell you why I love them so much. Although they are workout inspired jewelry, I wear mine all the time. One of my wraps has the saying "stronger than yesterday," which provides great motivation when you're trying to push through those final reps, but this saying has had a much deeper meaning for me over the last several years, and it encourages me when I glance down at my wrist. One of my other wraps says, "find joy in the JOURNEY," which also inspires me, both inside and outside of the gym, to be content and to find joy in my life, even when I run into some bumps along the way.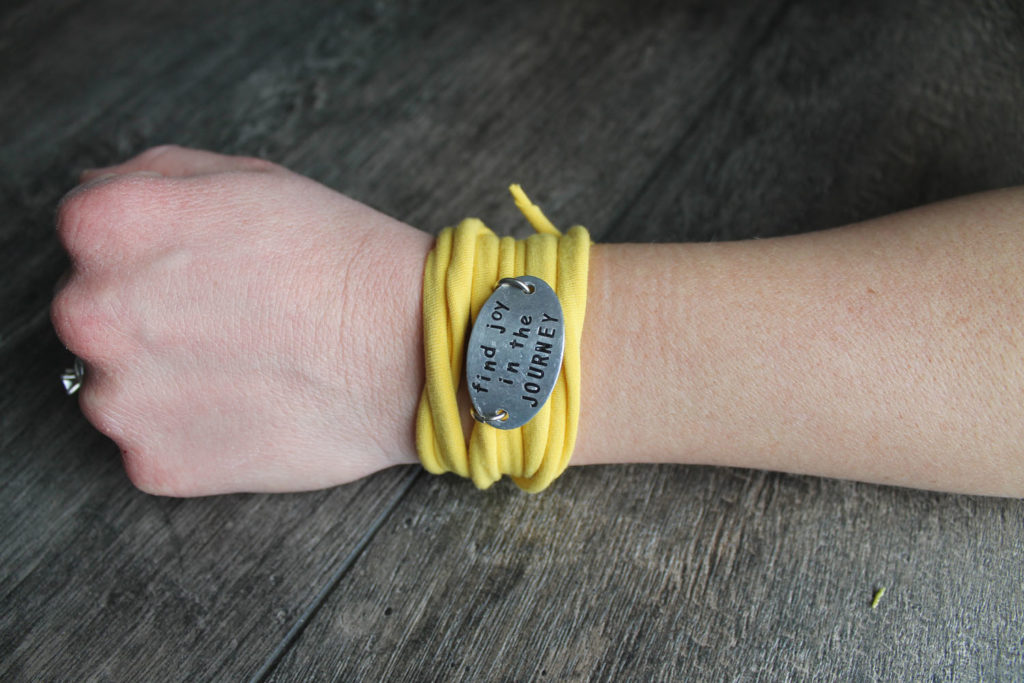 Aside from being inspirational, I also love that these wraps happen to be stylish and unique at the same time. Because they provide a sporty way to accessorize at the gym and are a legitimate jewelry option that won't interfere with your movements, they are extremely practical. On top of that, they really do motivate you to push through and give your best effort.
Amy Cochrane, founder of Momentum, actually came up with the idea for Motivate Wraps while trying to hold an insanely long plank during a group fitness class. Noticing her bare wrists, she realized she needed to come up with a way to put some motivation in a place where she could see it when she needed it most. And even though the Motivate Wraps are what started it all, Momentum has since broadened its product line and now offers motivation through several different product lines including Foot Notes, SPARKlets, necklaces, suede & leather cuffs and wraps, and even clothing.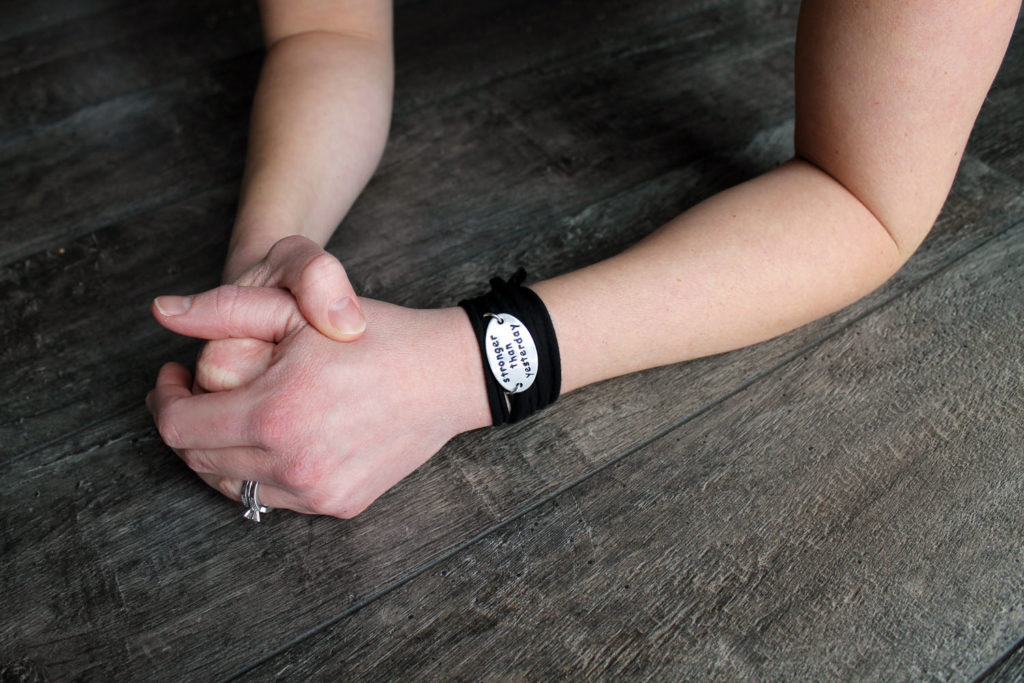 As I mentioned before, the Motivate Wraps make a great gift option for the fitness enthusiast in your life or the person going through a tough time who could use some extra encouragement. Not only that, it's a perfect time of year to buy one since we are all trying to push through and stay committed to our new year's fitness goals, and these wraps provide a very tangible form of motivation.
It really is difficult to find something negative to point out about the wraps, even though this is supposed to be a product review. I can honestly say I wholeheartedly recommend this product for both its quality and value. Now…I'm assuming I've got you excited about these wraps, and you're ready to find out more about the giveaway!
The giveaway begins on February 16, 2017 and will end at 11:59 p.m. on March 1, 2017. There are several different entry options you can use to enter. You may use as many of the options as you would like, but you can only use each option one time. See giveaway details below for instructions on entering, as well as the terms and conditions. Good luck, and please spread the word!
a Rafflecopter giveaway