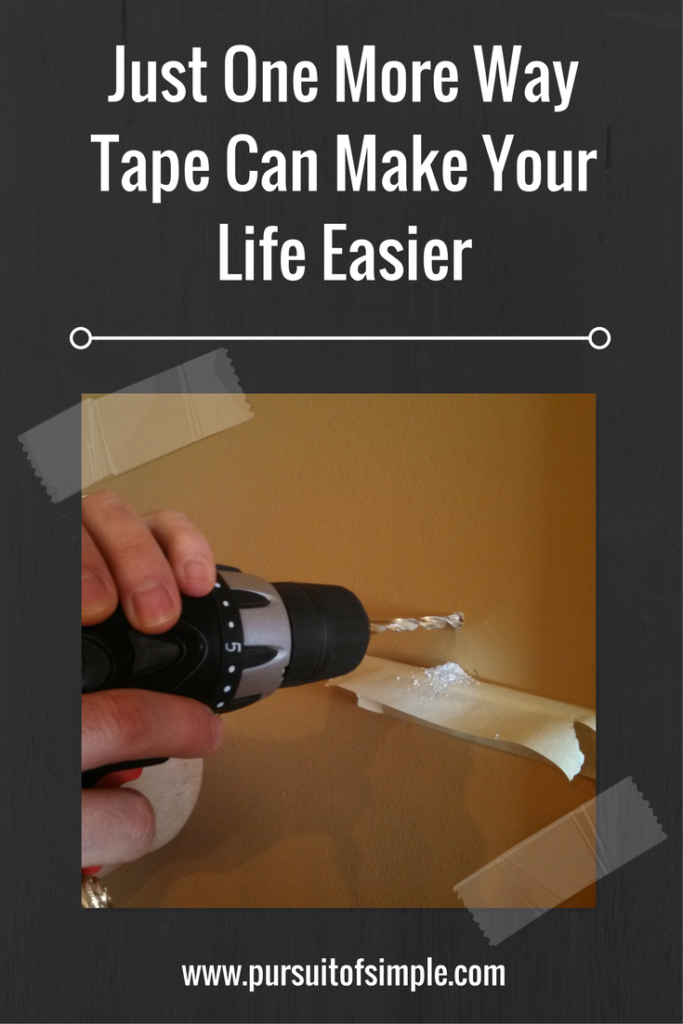 Though this post may be short in length, I believe this extremely simple idea will both save you time and the hassle of having to clean up dust after using your drill in the wall. You know what I'm talking about. You drill a hole in the wall, only to watch the dust particles settle on the furniture or floor near your workspace. Like you have time to clean that up right now! You're frantically trying to finish this project with your already limited time.
The Solution – If you will simply take some masking tape, about six inches long and two inches wide, and place it under the hole to be drilled, you can actually catch the dust by creating a mini ledge. To create this ledge, you will need to use two pieces of tape and connect a small portion of their long edges together. Then place the tape horizontally on the wall, but leave the top half of the tape peeled back.  This will catch all of the drywall dust exiting the drill bit. Then you can easily dispose of the dust by folding the tape over the dust mound to seal it in. No more dusty mess, no more moving items out from underneath the drill area, and no more vacuuming the floor!
Now I can't take credit for this ingenious idea. I noticed my husband doing this the last time he hung something up for me at our house. I was so impressed with this practical solution that I asked him where he learned about it. He just shrugged his shoulders and humbly mentioned that he came up with it himself when he was drilling a hole over the couch one day. He simply did not want to have to move the couch back and forth just to hang up a picture. I told him I had to blog about this because this is exactly the sort of handy tip I want to share with others to make their lives easier.