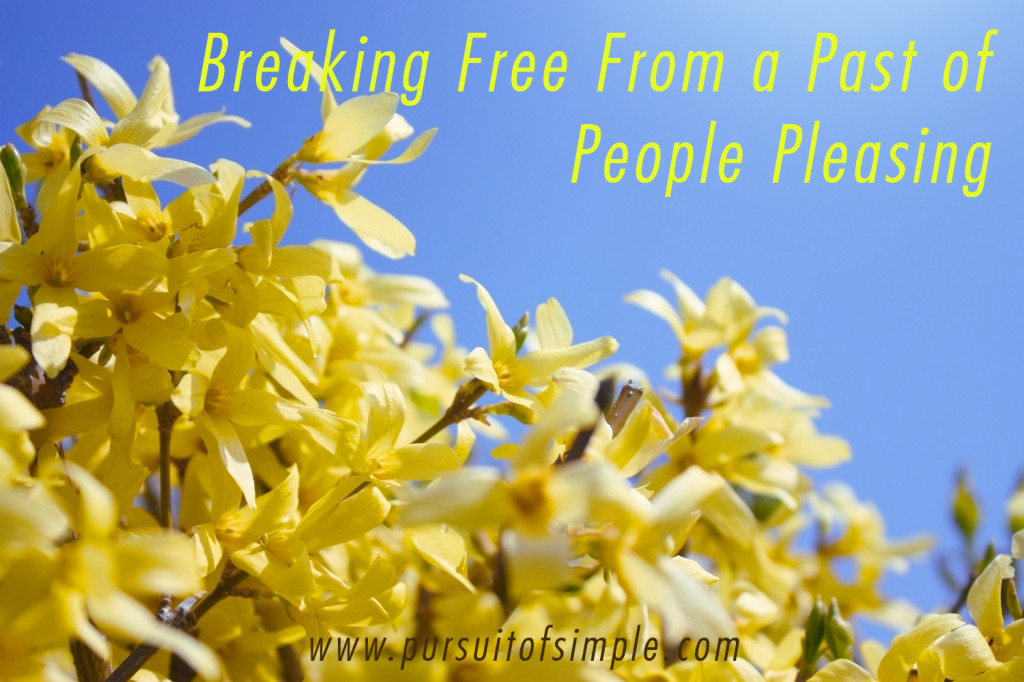 This may be an audacious claim for me to make, but I tend to think we are all in bondage to something in our life. Even as believers in Jesus Christ, I think we all have something that has the potential to steal our joy and burden our heart. Perhaps some days we struggle more than others, and maybe the 'thing' that holds us captive changes depending on the season of life in which we find ourselves. What is that for you? Is it the need to be successful in the eyes of the world? Physical beauty? Wealth? Are you stuck in an addiction? Anxiety? Worry? Our struggles are as varied and unique as we ourselves are.
For me, I have always had an ongoing struggle with being a people-pleaser, which is why I have made this my spiritual focus for 2014. As Galatians 1:10 says, we are called to win the approval of God and not man. My purpose on Earth is not to spend all my time trying to make sure that everyone likes me and that everyone is always happy with me. I shouldn't be avoiding conflict at all costs just to keep the peace. That can be exhausting anyway. Rather, my focus is to be a servant of Christ, which has lasting eternal value. People's opinion of me, whether good or bad, is beyond my control and has absolutely no eternal significance.
I find great encouragement in 2 Corinthians, Chapter 3, verses 17 and 18. Paul writes, "For the Lord is the Spirit, and wherever the Spirit of the Lord is, there is freedom. So all of us who have had that veil removed can see and reflect the glory of the Lord. And the Lord—who is the Spirit—makes us more and more like him as we are changed into his glorious image."
Freedom! What a powerful word. Freedom! As believers in Jesus Christ, we have the Spirit of the Lord, and there we find freedom. And that's not all. The news gets even better than that. Now we can see and reflect the glory of the Lord, and He will transform us into his glorious image. I don't know about you, but I am in desperate need of ongoing transformation. I am so thankful that my Heavenly Father cares enough about me to help me change to become more like Him. I want to reflect His glory in this world and be used by Him every day and in every way for his eternal purposes.